Contribution Guide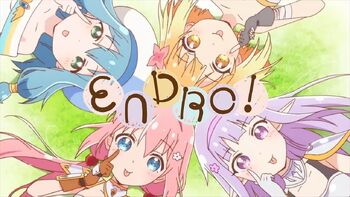 "This is a wiki everyone can contribute to!"
―Saitou Haruma, Endro~! Wiki

Hello, I'm Saitou Haruma and I really love the Endro~! series! I decided to take this wiki into my own hands, as I believe the anime doesn't get enough attention and this wiki was just plainly abandoned.
Not sure what to do to get started? You can create a page, edit a page, add a photo or add a video. Please read the "Rules" box to make sure you don't break any rules, then get started!
Rules
1. No swearing! This means that you are not allowed to put swearing onto your blog posts, user page, anything!


2. Do not ever state your real name! This rule speaks for itself. Do not state your name. If I see someone stating their real name, I will remove it immediately.


3. Treat everyone with respect! This rule also speaks for itself. Never disrespect other people and do not try to start a fight intentionally!


4. Do not put incorrect information into a page! I have been in a situation where people kept adding invalid information and it was annoying. Please do not put invalid information onto pages, or I will not hesitate to block you.
More recent Blogs...
Community content is available under
CC-BY-SA
unless otherwise noted.